This evening, we're bringing you the latest update to Smartr365, with new enhancements and improvements. Find out more below, and make sure to clear your cache and refresh your system so you can use the new features.
Add releasenotes@smartr365.com to your address book to make sure you catch all the new updates.

Performance Enhancements
Extra functionality has been added to the 'Add new lead' dialogue box. You can now do joint applicants for either mortgages or protection, as well as adding notes.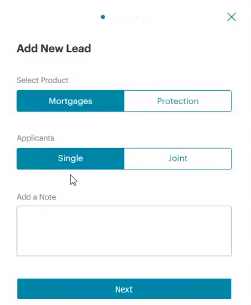 In addition, users will now receive a notification, each time they are assigned a task: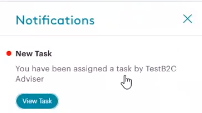 Bug Fixes
Email addresses with apostrophes, can now be sent an invite to the fact find email.

All advisers' names within the team are now displayed on the Introducer report.

Case searches will now override all filters.

When logged in as the system administrator, under user management, you can now edit and save an existing user.

Under conveyancing, an error message is now displayed if there is a mismatch between the quote type and current product

If you have a NPW case, the eConveyancer option is now greyed out. Upon navigating to Conveyancing, it now states 'Case services cannot be used for NPW cases'.